Key-note speaker for the upcoming conference in Naples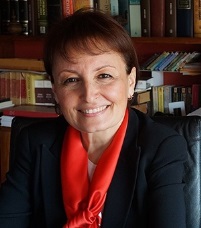 We are happy to announce the second key-note speaker for the upcoming conference "NEW CHALLENGES IN CORPORATE GOVERNANCE: THEORY AND PRACTICE" that will take place in Naples, Italy on October 3-4, 2019.
Sibel Yamak (Professor of Management, University of Wolverhampton, the UK) will contribute to sharing ideas on sustainability and governance.
Prof. Sibel Yamak has a doctorate degree in Organization Theory from Bogaziçi University. She has been a permanent and/or visiting scholar at different universities such as Galatasaray University, Dauphine University, Panthéon Sorbonne University, Southampton University and Manchester University among others. She specialises in governance with a focus on the relationship between business elites and state, contextual antecedents and impact of top management teams, governance and democratisation relationship and sustainability. Her works have been published in peer reviewed journals such as British Journal of Management, Strategic Management Journal, Group and Organization Management, European Management Journal, Journal of World Business, International Journal of Human Resource Management. She is an editorial board member of Society and Business Review and European Management Review. She is actively involved with different academic associations such as Academy of Management where she previously acted as Management Education and Development Division Research Coordinator. She is the former President of the European Academy of Management. Currently, she is the executive committee member of the International Federation of Scholarly Associations of Management. She is the scientific council member of several universities in France.
More information about key-note speakers is available following the link.
You are welcome to submit an extended abstract of the paper (400-1000 words) or a full paper (4000-6000 words) till 1 August, by e-mail: naples2019conf@virtusinterpress.org