Key-note speakers
In this section you will find information about speakers who will give a key-note speaches at the conference: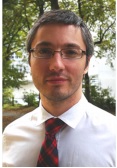 Dr. Loic Sauce, Professor, ISTEC, Paris (France). Prof. Sauce is a brilliant researcher from ISTEC, France who is author of numerous papers in prestigious journal on the topics of finance and financial markets. The title of his speech will be "Irrational financial instability and rational herding ". The 2008 crisis rekindled the never-ending debate on the intrinsic (in)-stability of a complex monetary economy. The inability of the usual tools of economists to modelize uncertainty and the recurrence of irrational systematic behavior such as herding and bubbles is now obvious. The aim of the speech is to present and confront the two unconventional economic theories of Hyman Minsky (post-Keynesian) and Roger Koppl (Austrian school of economics) on these usual topics of market instability, business cycles and rationality. Both authors focus on the role of expectations, financial innovations, and institutions to explain the occurrence of business cycles and financial instability. Prof. Sauce will show that their opposed policy recommendations may be explained by the opposed causality relationship they build between expectations and institutions.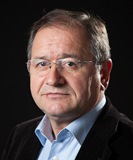 Dr. Rado Bohinc, Professor at Ljubljana University (Slovenia). Prof. Bohinc is a well-known expert in the fields of law and corporate governance. From 1984 until 1988 he held a position of Secretary General and Vice President of Chamber of Commerce of Slovenia. In 1986 he received his PhD and two years after became a Minister of economy of the Yugoslavian Republic. After Slovenia gained independence he was elected to the parliament of the country in 1992. In 1993 he was appointed as the Minister of science and technologies of Slovenia. Since 1996 he started lecturing in universities of Europe and America, San Diego University (the USA), Vienna University (Austria) and University of California among others. In 2000 he was appointed as the Minister of internal affairs of Slovenia and held this position until 2004. From 2007 till 2011 he served as a rector of the University of Primorska in Slovenia.
Prof. Bohinc is the President of the Slovenian Science Foundation, member of the Scientific Council and the International Committee of the International Organization for public and Cooperative Economy (CIREC, Liege), member of the board for social sciences at the European Science Foundation etc.
Prof. Bohinc is the author of numerous papers and books on the topics connected to corporate governance. At the conference he is going to make a speech on the recent trends and developments in the corporate governance of EU countries.