Key-note speakers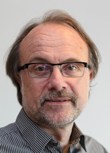 Prof. Sven-Olof Collin, Linnæus University, Sweden
Prof. Collin is well known Scandinavian researcher in the field of corporate governance. He has published numerous books on corporate governance as well as papers in top scientific journals. His main research interests belong to the fields of corporate governance in family firms, selection of top managers, governance strategies in municipal corporations etc.
Earlier in his research Prof. Collin focused solely on corporate governance and top management recruitment. Since then he has included accounting and auditing role, as well as steering importance for the company's development capabilities. Today, his research focuses on ownership strategies, i.e., how the owners design their control using the different control mechanisms. It also includes the family business and financial analysts among his empirical objects. He teaches corporate governance and accounting. Sven-Olof is a member of the research group on Corporate Governance at Linnaeus University. He also is a member of the Italian academic Examination Board.

Prof. Michèle F. Sutter-Rüdisser, Vice Director, Institute of Accounting, Control and Auditing, Head of the Competence Center of Corporate Governance, University of St. Gallen, Switzerland; Visiting Professor, SDA Università Commerciale Luigi Bocconi, Milan, Italy.
Prof. Sutter-Rüdisser is an expert in the field of Organizational Control and Board Governance. Her teaching and research activities are both interdisciplinary and international in step with actual Swiss board practice. Thereby, she focuses on the research of concrete actions of the board of directors as a company's highest controlling body. Besides her academic career Prof. Sutter-Rüdisser is a Member of the Board of Governors at the University of Liechtenstein, and Member of the Board of Directors at the Spital Thurgau, Switzerland.
Her key-note speech will be devoted to Past and Future of Corporate Governance in Switzerland: Challenges for Effective Board Work.
To know more about Prof. Sutter-Rüdisser, please visit here personal page.