Keynote Speakers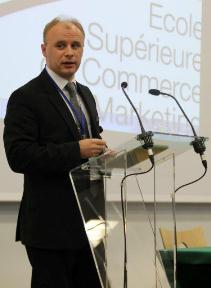 Alex Kostyuk, Professor, Ukrainian Academy of Banking of the National Bank of Ukraine, Director at the International Center for Banking and Corporate Governance.
Alex Kostyuk is a Professor at the Ukrainian Academy of Banking of the National Bank of Ukraine. He holds the positions of Director at the International Center for Banking and Corporate Governance, Deputy chair of Center for the Study of Public and Private Governance (The University of CEMA, Argentina). He is a member of the European Risk Research Network, The Global Economic Association, International Society for New Institutional Economics, Hellenic Observatory of Corporate Governance, Association for Banking and Finance, Islamic Society of Institutional Economics etc. Professor Kostyuk is an Editor in Chief of the Corporate Ownership and Control Journal, Corporate Board: role, duties and composition, Risk Governance and Control: Financial Markets & Institutions, Journal of Governance and Regulation and is a member of the Editorial boards of Journal of Behavioural Accounting and Finance and Social and Management Research Journal. He is an author of numerous research papers on the topics of corporate governance, finance and banking, editor of several books on corporate governance. Alex Kostyuk had been a speaker and chaired many International conferences. His research interests mainly belong to the spheres of corporate governance, financial regulation and banking.
The topics of his key note speach is going to be: Independent directorship: a separate issue or a complex paradigm? Where did we come to a stand?
Directors' independence is a story coming from the 80th of the XX century. That time it was a great deal made by shareholders, companies' management and regulators. That time it was a great support toward the confidence of various stakeholders in the power of corporate governance. Much changed since that time. Financial crisis happened in 2008 stressed the essentials of the concept of directors' independence. Many companies which boards were majorly resided by independent directors went bankrupts. Others suffered remarkably impacted by the crises. Obviously, the concept of directors' independence should be entirely advanced. What are the ways of such advancement? What is the profile of the new concept should be? Are companies and regulators ready to implement the new, advanced components of the concept? All above mentioned questions are going to be answered by Alex Kostyuk when delivering his key-note speech at the conference in Milan on May 8, 2014. You are welcome to attend and discuss this complex issue at place!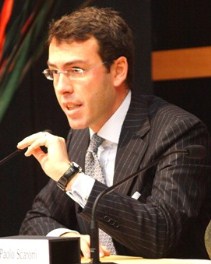 Marco Giorgino, Full Professor of Finance and Risk Management, Politecnico di Milano
Professor Giorgino is Full Professor of Finance and Global Risk Management at the Polytechnic University of Milan and Head of the Banking and Finance area at MIP School of Management (Equis Accredited, MBA FT Business School Rankings).
Since 1992 he teaches Corporate Finance, Markets and Financial Institutions and Risk Management courses in undergraduate graduate programs, including MBA, Executive MBA and PhD.
He has also served as a director of several master programs, including International MBA Program, Master in Private Equity, Master in Corporate and Investment Banking, Executive MBA Finance.
He is author of more than 80 scientific publications. He is also trainer and consultant for banking groups, institutional investors and industrial groups. His consulting activities include business and investments valuations, M&A advisory, corporate governance and risk management planning. He sits as a non-executive director in the Board of industrial and financial services firms.
His current research interests include Corporate Governance, Risk Management and innovative financial tools and models for the private and public sector.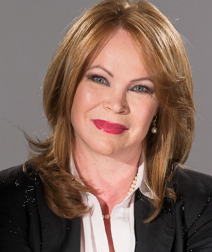 Miriam Garnier, Chairman at "Finance & Governance"; Member of the Boards, SMAM Insurance (Assurances Monceau) and CMP Investment.
Miriam Garnier has over 25 years of experience in capital markets – banking, pension funds, and consulting services— focusing on risk management. She runs a consulting firm that deals with strategic risk management for boards and executive boards. Before that, she was member of the executive committee of a €35 billion investment fund and Chief Risk Officer.
Combining her long-lasting experience as a banker for financial institutions and public governments, and as an advisor to large multinational corporates, Miriam has built her own franchise in advising clients engaged in a transformation process. She is regularly invited as a speaker at international conferences in risk, governance and ethics, has published a number of articles on governance and risks and initiated several collective studies or books on governance and talent management or monetary policy.
Miriam's competencies encompass management and strategy as well as accounting, finance, organizational sociology or performance management.
Miriam is both an ESCP-EAP and Columbia Business school alumnus and a chartered accountant.
The title of her speech at the conference will be "From evolutionary governance to evolutionary strategies: standing on the edge of chaos".
Paper based key-notes: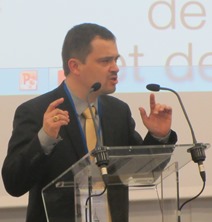 Rémi Jardat, Professor of management, Director of research, ISTEC Paris
Rémi Jardat is a Professor of management and Director of research at ISTEC Paris (France) and Visiting Professor at Carnegie-Mellon University (USA).
Professor Jardat is and author of numerous research papers on the topics of finance, management and governance. He is a member of the Editorial Board of the Society and Business Review, Program Chair at the European Academy of Management, member of the academic board at the French Academy of Management, participant of many funded research programs. He has a vast experience of the organization and chairing of the academic conferences on business, finance and management.
Professor's Jardat paper-based key-note speech at the conference in Milan will cover major book published by a famous French Economist Thomas Piketty, concerning the global economy in the XXist Century ("Le capital au XXIe siècle") that raises many prospective Issues about state governance and global finance.