Keynote speakers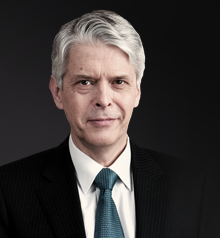 Tom Berglund, Professor, Hanken School of Economics; Director at Hanken Centre for Corporate Governance; Chairman at
Nordic Corporate Governance Network.
Tom Berglund is Professor and the program coordinator for the Masters Degree Programme in Corporate Governance at the Swedish School of Economics in Helsinki. He holds the position of the Director at Hanken Centre for Corporate Governance. He is a member of the European Shadow Financial Regulatory Committee and past president of the European Finance Association. Previously he has held visiting positions with the Tilburg University, Netherlands, The European Institute of Advanced Studies in Management, Belgium, and the Hong Kong University of Science and Technology, Hong Kong. His research interests have been in financial economics: the impact on large shocks on asset prices, the role of asymmetric information in international investments, and on issues in corporate finance like initial public offerings, and venture capital financing. He has an extensive experience of being board member of various companies.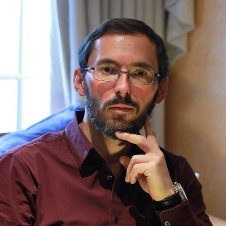 Herve Bouzillard, Managing Director - Head of Quantitative Analytics Programme Management at UBS Investment Bank, London, United Kingdom.
With 20 years of experience in Financial Markets business/IT architecture, he brought advanced functional and technical expertise of specifying, building and deploying trading and risk management platforms, both at Trader/Desk level (across asset classes, IR derivatives being my comfort zone) and on a Firm Wide basis (Value At Risk & Economic Risk Capital), for both regulatory and internal purposes.
He has direct experience of the management of large scale transformational projects in an Investment Banking / Front Office Trading context, involving multiple departments and working under tight regulatory / senior management scrutiny.
His specialties belong to the field of Firm Wide Risk Management, OTC Derivatives, Market and Credit Risk Systems and Straight Through Processing.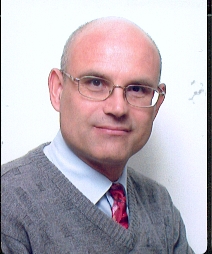 Yvon Pesqueux, Professor at Conservatoire National des Arts et Metiers, head of the Chair 'Developpement des Systemes d Organisation'.
Yvon Pesqueux is Professor at CNAM (Conservatoire National des Arts et Metiers), head of the Chair 'Developpement des Systemes d Organisation'. His special interests are Management, Philosophy and Ethics, Business and Society, Corporate Social Responsibility. He has published several scientific articles. His last books link Organisation and Politics and Stakeholder Theory: A European Perspective. He is also Editor of Society and Business Review and a member of the SFM (Societe Francaise de Management).
He is a member of the Association Française de Comptabilité - French Accounting Association, member of the European Accounting Association, Member of the European Business Ethics Network, member of Treasury of the International Federation of Sholarly Associations of Management, Joint-head of seminar at the Collège International de Philosophie - International Philosophy College.
Professor Presqueux is also actively engaged in the editorial activity. He is a member of the Editorial boards at journals: "Comptabilité, Contrôle, Audit", "Sciences de Gestion", "Reason in Practice" and Member of the selection and evaluation committee of the reviews Business Digest and Réflexion Faite.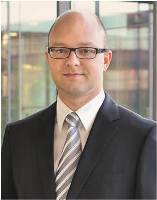 Markus Stiglbauer is a professor in Corporate Governance at the Friedrich-Alexander-Universität Erlangen-Nürnberg (Germany). He is a member of German Association of University Professors (DHV), European Academy of Management (EURAM) and Association of University Professors of Management (VHB). Dr. Stiglbauer obtains a position of Editor in Chief at the "Global Journal of Business, Management and Accounting" and is an Editorial Board Member at the journal "Corporate Board: role, duties and composition". He is a member of the International Center for Banking and Corporate Governance. His research interests are mainly focused on finance and corporate governance.