Keynote speeches at the conference in Luneburg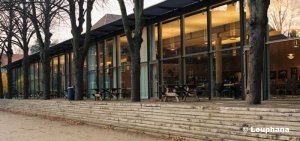 We are glad to announce titles of the keynote speeches at the International Conference "Corporate Governance, Accounting and Audit: Crisis Challenges" that will take place in Lüneburg (Germany) on November 26, 2015.
Prof. Dr. Stefan Schaltegger's (Head of the Centre for Sustainability Management (CSM), Leuphana University Lüneburg, Germany) speech will be titled "Corporate Practices in Management Accounting for Sustainability. What is the Role of Accountants?".
Prof. Dr. Anne d'Arcy, Head of the Institute for Corporate Governance (WU Vienna University of Economics and Business, Austria) will make a speech titled "The importance of the Chief Audit Executive'sCommunication: Experimental Evidence on Internal Auditors' Judgments in a Two Masters Setting".
To know more about the key-note speakers – please visit this page.