Membership of Virtus Interpress representatives in the Society for Scholarly Publishing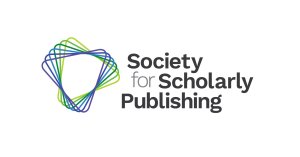 We are glad to inform that the representatives of our editorial team have become the members of the Society for Scholarly Publishing.
The Society for Scholarly Publishing (SSP), founded in 1978, is a nonprofit organization formed to promote and advance communication among all sectors of the scholarly publication community through networking, information dissemination, and facilitation of new developments in the field.
SSP members represent all aspects of scholarly publishing — including publishers, printers, e-products developers, technical service providers, librarians, and editors. SSP members come from a wide range of large and small commercial and nonprofit organizations. They meet at SSP's annual meetings, IN Conferences, educational seminars, and Librarian Focus Groups to hear the latest trends from respected colleagues and to discuss common and mutual (and sometimes divergent) goals and viewpoints.
The mission of the Society for Scholarly Publishing (SSP) is "to advance scholarly publishing and communication, and the professional development of its members through education, collaboration, and networking."
We hope that membership in such an organization will increase our skills and knowledge, provide us with the relevant up-to date information in the industry and keep updated on the latest changes in standards and rules which will be beneficial for our authors and all stakeholders.