New Book Project on Corporate Governance in Emerging Markets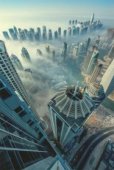 At the beginning of the year publishing house "Virtus Interpress" together with the Virtus Global Center for Corporate Governance initiated a project of writing a book on corporate governance in emerging markets.
In globalized world investors, business leaders and researchers seek for the new markets to invest their money, create new cooperation and businesses or initiate research in order to understand unexplored issues better. Markets of the developed countries provide high level of competition and although reduce relevant levels of risks – provide comparatively low income margins. On the contrary, each year importance of the emerging countries rises and it is vital to be fluent in all peculiarities of the national corporate governance models. Our projects is aimed at gathering efforts of the leading experts on the various national markets in order to provide to business leaders, researchers and all interested parties the most up to date collection of the structured material on the national peculiarities of corporate governance in emerging countries.
The book project will be managed and edited by the representatives of the Virtus Global Center for Corporate Governance: Dr. Robert McGee, Dr. Khaled Hussainey and Dr. Yaroslav Mozghovyi.
We've already finalised the list of the contributors from more than 10 countries of the world, representing developing markets:
Dr. Leszek Bohdanowicz, University of Lodz, Poland
Dr. Karen Watkins Fassler, UPAEP (Universidad Popular Autónoma del Estado de Puebla), Mexico
Dr. Devinaga Resiah and Dr. Lim Qwee Peng, Multimedia University, Malaysia
Dr. Md. Abdur Rouf, City University, Bangladesh
Dr. Ali Rashed Almutairi, College of Business Administration, Kuwait University, Kuwait
Dr. Muneer Almubarak, Ahlia University, Bahrain
Dr. Sandra Damijan, University of Ljubljana, Slovenia
Dr. Fadhila Hamza, University of Sfax, Tunisia
Dr. Jackie Young and Mr J van Huyssteen, University of South Africa, South Africa
Dr. Ekta Selarka, Madras School Of Economics, India
Dr. Harit Satt, School of Business Administration, Al Akhawayn University in Ifrane, Morocco
Dr. Salem Alhababsah, Coventry Business School, the UK
The book will be published in December 2017.
Questions about the project can be addressed to Dr. Yaroslav Mozghovyi at mozghovyi[at]virtusgccg.org