New Members of the Editorial Board for the Risk Governance and Control journal
We are glad to present new members of the Editorial Board for the Risk Governance and Control journal: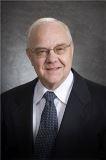 David L. Olson, James and H.K. Stuart Chancellors Distinguished Chair, Coordinator of Operations and Supply Chain Management, University of Nebraska-Lincoln (USA). Dr. David Olson earned his Ph.D. from the University of Nebraska - Lincoln; MBA from Kearney State College; and B.S. in mathematics from the South Dakota School of Mines & Technology. He joined CBA in 2001 and shares expertise in supply chain integration; decision making; operations management; systems simulation and analysis; and quantitative data analysis. His research interests focus on decision making, simulation, quantitative analysis, data mining and supply chain. His teaching interests are project management; decision support systems; simulation; quantitative analysis; decision theory; and supply chain.
Olson's publications include "Supply Chain Risk Management, Tools for Analysis," Business Expert Press; "Supply Chain Information Technology," Business Expert Press; Enterprise Risk Management Models," Springer; plus numerous additional books and published articles in national and international media. Olson is also a Fellow of the Decision Sciences Institute.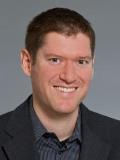 Ryan Williams, Professor, Department of Finance, Eller College of Management, The University of Arizona (USA). Dr. Williams received his PhD in Finance from Georgia State University. He has published papers in top finance journals such as Journal of Financial Economics, Journal of Financial and Quantitative Analysis, Journal of Financial Intermediation. He also has several years of experience, working in financial auditing and consultancy business. Ryan has several awards connected to his research in risk management: Nominee for best risk management paper, EFMA meetings; Global Association of Risk Partners (GARP) research grant.
Dr. Williams is a member of American Economic Association, American Finance Association, European Finance Association, Financial Management Association, Northern Finance Association, Society for Financial Studies, Western Finance Association and also a reviewer for a number of top finance and economic journals.
Dr Wei Jiang, Manchester Business School (UK). Wei Jiang joined Manchester Business School in October 2013 as a lecturer of accounting. Prior to that she was an assistant professor (lecturer) of accounting at Warwick Business School, the University of Warwick. She was a Dorothy Hodgkin Postgraduate Award Scholar for her PhD studies at MBS. Her research interests belong to the sphere of market-based accounting, loss-making firms, dividends, corporate governance, China stock market. She has a number of publications in a number of top economic journals.
To see the complete list of the editorial board members for the Risk Governance and Control journal - please visit this page.