CoC journal: Author's report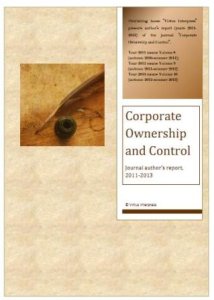 We are glad to present you an Author's report that covers three years of the Journal's fruitful activity: 2011-2013. Year 2013 is the tenth year of the Journal's history. It is the first significant anniversary for our publication.
In future we plan to be actively engaged into organizing and publishing activity to develop the best practices of corporate governance through supporting research and cooperation of experts in this sphere worldwide. We do believe that you will support us on our way of making corporate world better!
To see the report, please follow this link.