Professor Michael L. Barnett became an Advisory Board member for Corporate Governance and Sustainability Review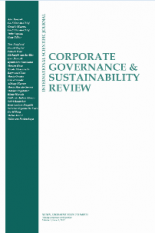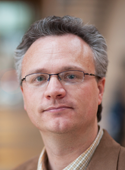 Editorial team of the Corporate Governance and Sustainability Review is proud to announce that Prof. Michael L. Barnett, a leading expert in the field of corporate governance, agreed to be an Advisory Board member for the journal.
Dr. Michael Barnett is a Professor at Rutgers Business School (Management & Global Business Department), Rutgers, The State University of New Jersey, USA.
Michael Barnett joined RBS in 2012, serving as Vice Dean for Academic Programs until 2015. He researches how firms' efforts at stakeholder management, through acts of corporate social responsibility and via communal institutions such as industry trade associations, influence their reputations and financial performance and affect society. His scholarship has been recognized with numerous awards, to include annual Best Paper Awards from the Academy of Management Journal, Academy of Management Proceedings, and the International Association for Business & Society, as well as Finalist for the Aspen Institute's Faculty Pioneer Award. Prof. Barnett serves or has served on the editorial boards of the leading peer-reviewed journals in management, to include Academy of Management Review, Academy of Management Perspectives, Business & Society Journal, Long Range Planning Journal, Strategic Management Journal etc.
Outside academia, Mike's primary managerial experience was in the United States Air Force, wherein he completed Officer Training School as a Distinguished Graduate and served as Squadron Section Commander of a large aircraft maintenance squadron and then Executive Officer of a large logistics group at McConnell Air Force Base.
Prof. Barnett has more than 6000 citations on Google Scholar.
We hope that recommendations of our Advisory board members based on their vast experience and expertise in academic research on sustainability will contribute to forming the best conceptual framework for the Corporate Governance and Sustainability Review making the journal one of the leading platforms in the field.
Instructions for authors can be found here.