Professor Scott Shane became an Advisory Board member for CGOBR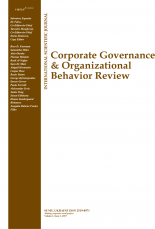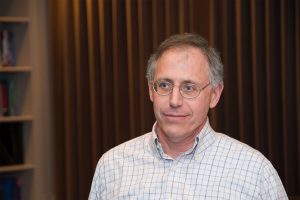 Editorial team of the Corporate Governance and Organizational Behavior Review is proud to announce that Prof. Scott Shane, a leading expert in the field of entrepreneurship agreed to be an Advisory Board member for the journal.
Dr. Scott Shane is the A. Malachi Mixon III Professor of Entrepreneurial Studies and professor of economics at the Weatherhead School of Management of Case Western Reserve University, USA. He has written or edited ten prominent books on entrepreneurship. Several of his books have won the Best Business Book Award, Best Small Business Book Award, and the Golden Book Award.
The author of over 60 scholarly articles on entrepreneurship and innovation management, Shane's work has appeared in leading journals. His current research examines: (1) how entrepreneurs discover and evaluate opportunities, assemble resources, and design organizations; (2) university spin-offs and technology transfer; (3) business format franchising; (4) angel investing; and (5) genetic factors in entrepreneurship.
Prof. Shane has more than 52 000 (fifty-two thousand) citations on Google Scholar.
Prof. Shane joined Prof. Jay Barney, who has also recently agreed to be on the Advisory Board of the journal.
We hope that recommendations of our Advisory board members based on their vast experience and expertise in academic research on entrepreneurship and management will contribute to forming the best conceptual framework for the Corporate Governance and Organizational Behavior Review.
Instructions for authors can be found here.