Professor Wm. Gerard Sanders became an Advisory Board member for Corporate Board: role, duties and composition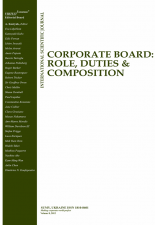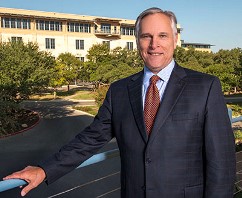 The editorial team of the Corporate Board: role, duties and composition is proud to announce that Prof. Wm. Gerard Sanders, a leading expert in the field of corporate governance agreed to be an Advisory Board member for the journal.
Wm. Gerard Sanders is Dean and Bodenstedt Chair of the College of Business at The University of Texas at San Antonio, USA. He is also a Professor of Management.
Prof. Sanders' research focuses on corporate governance and executive leadership and their effects on strategic decision making and company performance.
He has published studies on the effects of CEO stock option pay on firm risk-taking; the role of top management work experiences on firm strategy; and the nature of what firms learn from their board members' experiences. Gerard Sanders is a member of the Academy of Management and the Strategic Management Society.
His research has been published in leading management journals including the Academy of Management Journal, Strategic Management Journal and the Journal of Management. His work on stock option pay has also been featured in The New York Times, The Economist and Bloomberg Businessweek.
Prior to entering academia, Sanders spent more than a decade working in institutional commercial real estate investment with Equitec Financial Group, The Koll Company and Bechtel Investments.
Prof. Sanders's research has been frequently cited in academic and professional publications. He has more than 6 300 citations on Google Scholar.
We hope that recommendations of our Advisory board members based on their vast experience and expertise in academic research on corporate boards will contribute to forming the best conceptual framework for the Corporate Board: role, duties and composition making the journal one of the leading platforms in the field.
Instructions for authors can be found here.