Recently published papers in journals by Virtus Interpress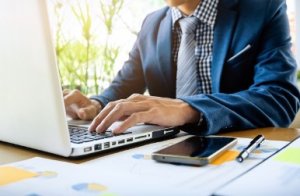 The editorial team of publishing house "Virtus Interpress" has prepared the list of recently published papers. The new articles were published in Corporate Ownership & Control journal, Risk Governance and Control: Financial Markets & Institutions, and Journal of Governance & Regulation.
The papers cover such topics as the relationship between firm characteristics and risk disclosure, ownership structure, the effect on the accounting variables of the balance sheet and financial ratios, before and after the application of IFRS on large Ecuadorian and Colombian companies, board gender diversity, multiple board directorship, women directors, corporate governance, firm performance of the financial institutions, composition and structure of the corporate governance system of Italian companies, turning globalization 4.0 into a real, sustainability, creating shared value, technological innovation, global competitiveness, international business, the role of the external auditor in corporate governance, legal certification of accounts, governance of listed companies, transparency of information etc.
The full list of the recent papers published by Virtus Interpress is available below:
We hope this list will help our readers and scholars to discover new interesting research and, as always, find more information devoted to a certain topic within the scope of corporate governance.