Recently published papers in journals by Virtus Interpress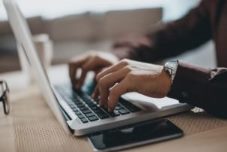 The editorial team of publishing house "Virtus Interpress" has prepared the list of recently published papers. The new articles were published in Corporate Ownership & Control journal, Risk Governance and Control: Financial Markets & Institutions, Corporate Board: Role, Duties and Composition, Journal of Governance & Regulation, Corporate Governance and Sustainability Review, and Corporate Governance and Organizational Behavior Review.
The papers regard such topics as company performance, corporate governance, corporate social responsibility, accounting fraud, fraud prevention and detection, transition to IFRS, taxation, accounting measures, legal certification of accounts, conditional conservatism in creative accounting, financial auditing, auditor fees, auditor independence, fair value accounting and hierarchy, earning management, banking, financial analysis, compliance in board committees, performance variability, board of directors, family firm, Sharia disclosure, economic consequences, Islamic banks, AAOIFI governance standards, emerging market, bank solvency, audit committee, internal audit function and external audit, firm age and value, privately-held firms management, corporate governance codes in microfinance, transparency etc.
The full list of the recent papers published by Virtus Interpress is available below:
We hope this list will help our readers and scholars to discover new interesting research and, as always, find more information devoted to a certain topic within the scope of corporate governance.