Recently published papers in journals by Virtus Interpress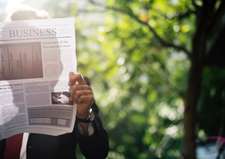 The editorial team of publishing house "Virtus Interpress" has prepared the list of recently published papers. The new articles were published in Corporate Ownership & Control journal, Risk Governance and Control: Financial Markets & Institutions, and Journal of Governance & Regulation.
The papers regard such topics as innovative governance models in the healthcare sector, public-private partnership, results-based financing, value co-creation, risk, stakeholders, corporate governance mechanisms, disclosure quality, FTSE100, external auditor fees, board of directors, audit committee, performance in financial services, institutional ownership, insurance, banking, the impact of the financial crisis on earnings management, earnings manipulation, transparency, time-varying relationship between corporate governance and expected stock returns, examining banking productivity drivers in MENA banks, efficiency and liberalisation, board interlocking network in the Brazilian stock market, antitrust law, multiple directorships, the role of the contract in the network governance construction, pragmatic constructivism, values etc.
The full list of the recent papers published by Virtus Interpress is available below:
Therefore, we hope this list will help our readers and scholars to discover new interesting research and, as always, find more information devoted to a certain topic within the scope of corporate governance.