Recently published papers in journals by Virtus Interpress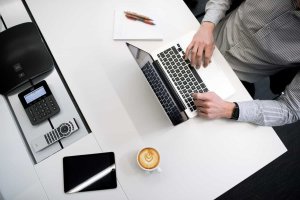 We would like to present the list of recently published papers. The new articles were published in Corporate Ownership & Control journal, Corporate Law & Governance Review, Risk Governance and Control: Financial Markets & Institutions, Journal of Governance & Regulation, and Corporate Governance and Organizational Behavior Review.
The papers cover such topics as corporate governance, intrinsic value, evaluation of external audit services, International Standards on Auditing, risk-based controls, enterprise risk management, management accounting and control, capital structure, pecking order, life cycle, derivatives disclosure in banks' annual risk reports, banking, financial regulation, taxation, tax planning, tax competition, conflict of interest, non-economic returns, family firms, Consumer Price Index (CPI), competitiveness, exchange rate, employment, transactional and transformational leadership, government bonds in the emerging capital market, all-share index etc.
The full list of the recent papers published by Virtus Interpress is available below:
We hope this list will help our readers and scholarly network to discover new interesting research and, as always, find more information devoted to a certain topic within the scope of corporate governance.