Recently published papers in journals by Virtus Interpress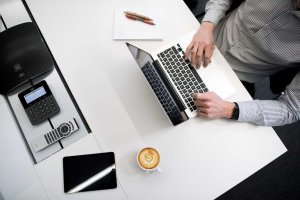 We would like to present the list of recently published papers. The new articles were published in the journals Corporate Ownership & Control, Corporate Board: Role, Duties and Composition, Risk Governance and Control: Financial Markets & Institutions, Corporate Governance and Sustainability Review, and Corporate Governance and Organizational Behavior Review.
The papers cover such topics as Sarbanes-Oxley (SOX), Dodd Frank, earnings management, earnings growth, audit, board, committee revenue, effective interest rates, inflation rates, CPI rates, reverse takeover, reverse merger, Initial Public Offering (IPO), corporate governance, corporate finance, early warning system, auditors, family firms, SMEs governance, production, mergers and acquisitions, financial ratios, banking industry, emerging economy, financial services firms, organisational justice, trustworthiness of management, organisational citizenship behaviour, reputable employee retention, banks, bank regulation and supervision, on-site inspection, financial reporting, voluntary disclosures, board independence, financial disclosures, non-financial disclosures, etc.
The full list of the recent papers published by Virtus Interpress is available below:
We hope this list will help our readers and scholarly network to discover new interesting research and, as always, find more information devoted to a certain topic within the scope of corporate governance.