Recently published papers in journals by Virtus Interpress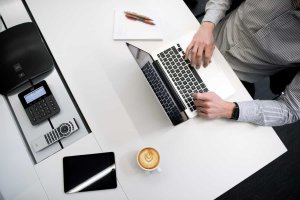 The editorial team of Virtus Interpress would like to present the list of recently published papers. The new articles were published in the journals Corporate Ownership & Control, Corporate Governance and Organizational Behavior Review, Journal of Governance and Regulation, Corporate Law & Governance Review and Corporate Board: Role, Duties and Composition.
The papers cover such topics as credibility, accessibility, service quality, customer loyalty, deviant behavior, ownership type, corporate governance, accrual earnings management, real earnings management, activist investors, social connections, CEO power, CEO equity incentives, public accounting, municipalities, audit opinion, ISA 570, financial ratios, financial crisis, board of directors, firm performance, independent directors, duality, women directors, stock market, macroeconomic fluctuation, cointegration, accounting information systems, education, internal audit, auditor-auditee relationship, risk management, banking, leadership, human resources, local governance, etc.
The full list of the recent papers published by Virtus Interpress is available below:
We hope this list will help our readers and scholarly network to discover new interesting research and, as always, find more information devoted to a certain topic within the scope of corporate governance.