Recently published papers in journals by Virtus Interpress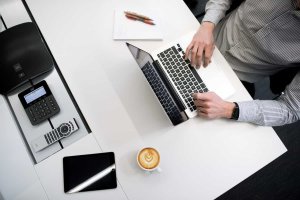 The editorial team of Virtus Interpress would like to present the list of recently published papers. The new articles were published in the journals Corporate Ownership & Control, Corporate Board: Role, Duties and Composition, Journal of Governance and Regulation, Corporate Governance and Sustainability Review, and Corporate & Business Strategy Review.
The papers cover such topics as institutional investors, engagement, active ownership, shareholders, fiduciary duty, voting rights, board of directors, board size, employees' empowerment, quality of work, corporate governance, Sarbanes-Oxley, agency theory, dividends, adjacency matrix, big data, supply chain, digital platform, artificial intelligence, blockchain, decentralization, theory of the firm, social media, circular economy, B2B, B2C, P2P, family firms, corruption, compliance-management, multi-factor partition, shift-share analysis, regional planning, homothetic employment, etc.
The full list of the recent papers published by Virtus Interpress is available below:
We hope this list will help our readers and scholarly network to discover new interesting research and, as always, find more information devoted to a certain topic within the scope of corporate governance.