Recently published papers in journals by Virtus Interpress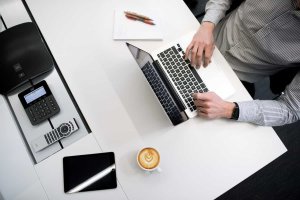 The editorial team of Virtus Interpress would like to present the list of recently published papers. The new articles were published in the journals Corporate Ownership & Control, Corporate Board: Role, Duties and Composition, Journal of Governance and Regulation, and Risk Governance and Control: Financial Markets & Institutions.
The papers cover such topics as financial crisis, earnings management, LBO, governance, private equity, asset stripping, employment, corporate social responsibility, corporate governance, emerging economies, customer loyalties, trust and satisfaction of consumer, metrix, impact finance and investing, risk management, insurance industry, Solvency II, TPB, independent directors, board compensation, valuation methods, market reaction, economic value, mismanagement, bad governance, opportunism, behavioural biases, entrepreneurs, risk misperceptions, small and medium enterprises (SMEs), underinsurance etc.
The full list of the recent papers published by Virtus Interpress is available below:
We hope this list will help our readers and scholarly network to discover new interesting research and, as always, find more information devoted to a certain topic within the scope of corporate governance.