Recently published papers in journals by Virtus Interpress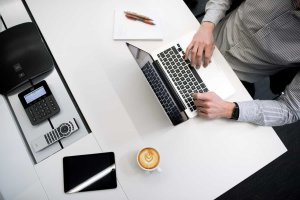 The editorial team of Virtus Interpress is glad to present the list of recently published papers. The new articles were published in the journals Corporate Ownership & Control, Corporate Board: Role, Duties and Composition, Risk Governance and Control: Financial Markets & Institutions, Journal of Governance and Regulation, and Corporate Governance and Sustainability Review.
The papers are devoted to such topics as internal auditing functions, chief audit executives, compensation, decision-making, small firms, balance sheet analysis, ETFs, tracking errors, price deviation, assets under management, expense ratios, debt capital markets, green bonds, green projects, long term orientation, buyouts, private equity, regulation, AIFMD, tax treatment, corporate social responsibility, earnings management, CSR performance, CSR reporting, stakeholder agency theory, stewardship theory, risk disclosure, IFRS 7, joint audits, audit quality, audit market concentration, cost stickiness, financial crisis, corporate governance, stock prices, GCC financial markets, sustainable supply chain management, economic returns, etc.
The full list of the recent papers published by Virtus Interpress is available below:
We hope this list will help our readers and scholarly network to discover new interesting research and, as always, find more information devoted to a certain topic within the scope of corporate governance.