Recently published papers in journals by Virtus Interpress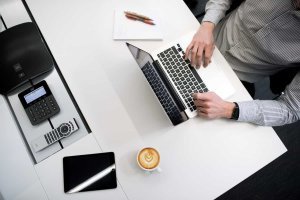 The editorial team of Virtus Interpress would like to present the list of recently published papers. The new articles were published in the journals Corporate Ownership & Control, Risk Governance and Control: Financial Markets & Institutions, Journal of Governance & Regulation, Corporate Governance and Sustainability Review.
The papers are devoted to such topics as corporate governance, board of directors, board diversity, firm performance, cultural diversity, internationalization, corporate social responsibility reporting, legitimacy theory, artificial intelligence, progress monitoring, capital markets, corporate ownership, foreign direct investment, stock market crash, emerging markets, governance mechanisms, default rates, interest rates, inflation rates, term structure, etc.
The full list of the recent papers published by Virtus Interpress is available below:
We hope this list of papers will help our readers and scholarly network to discover new interesting research and, as always, find more information devoted to a certain topic within the scope of corporate governance.