Recently published papers in journals by Virtus Interpress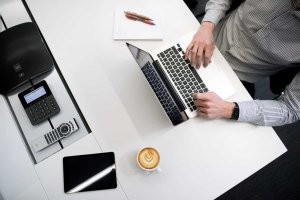 The editorial team of Virtus Interpress is delighted to share the list of recently published papers. The new articles were published in the journals Corporate Ownership & Control, Journal of Governance & Regulation, Corporate Board: Role, Duties and Composition, Corporate Governance and Sustainability Review, and Corporate & Business Strategy Review.
The published papers cover a lot of topics, such as corporate governance, co-leadership, social comparison theory, R&D, audit committees, financial expertise, real earnings management, cash flows, forecasting future cash flow, deposit guarantee scheme, financial institutions, economic performance and firm performance, digitalization, internationalization, innovations, family firms, HOMA procedures, MARA procedures, ownership structure, risk-taking, return volatility, related party transactions, disclosure, GFC, etc.
The full list of the recent papers published by Virtus Interpress is available below:
We hope this list of papers will help our readers and scholarly network to discover new interesting research and, as always, find more information devoted to a certain topic within the scope of corporate governance.