Recently published papers in journals by Virtus Interpress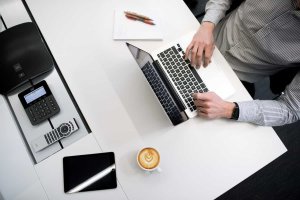 The editorial team of Virtus Interpress has prepared the list of recently published papers. The new articles were published in the journals Corporate Ownership & Control, Journal of Governance & Regulation, Corporate Board: Role, Duties and Composition, and Corporate Governance and Sustainability Review.
The published papers are devoted to such topics, as corporate governance, ownership structure, family firms, state-owned firms, CSR disclosure, governmentality, pricing politics, artificial intelligence, firm performance, accounting and auditing, accounting information systems, financial policies, fiscal rules, government effectiveness, procyclicality, firm-specific factors, audit fees, debt maturity, earnings management, accruals quality, information asymmetry, accounting quality, passive funds, asset management and pricing, forecasting returns, sustainability, volatility modeling, etc.
The full list of the recent papers published by Virtus Interpress is available below:
We hope this list of papers will help our readers and scholarly network to discover new interesting research and, as always, find more information devoted to a certain topic within the scope of corporate governance.