Recently published papers in journals by Virtus Interpress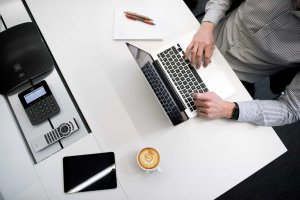 The editorial team of Virtus Interpress is glad to present the list of recently published papers. These articles have been published in the journals Corporate Ownership & Control, Corporate Board: Role, Duties and Composition, Journal of Governance & Regulation, Risk Governance and Control: Financial Markets & Institutions, Corporate Governance and Sustainability Review, Corporate Law & Governance Review, and Corporate & Business Strategy Review.
The published papers cover a variety of topics, including corporate governance, corporate law, common law, non-performing assets, profitability, enterprise risk management, traditional risk measures, risk relevance, US banking sector, total comprehensive income, financial reporting, banking regulation, banking supervision, bank capital, financial stability, depositor safety, securities market supervision, behavioural finance, standard finance, global financial crisis, independent directors, heterogeneous board ties, firm performance, firm diversification, growth firms, life insurance industry, fiduciary duties, board members, exchange rates, interest rates, stock returns, etc.
The full list of the recent papers published by Virtus Interpress is available below:
We hope this list of papers will help our readers and scholarly network to discover new interesting research and, as always, find more information devoted to a certain topic within the scope of corporate governance.