Recently published papers in journals by Virtus Interpress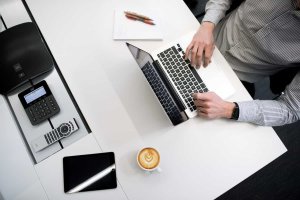 The editorial team of Virtus Interpress presents the list of recently published papers. These articles have been published in the journals Corporate Ownership & Control, Journal of Governance & Regulation, Risk Governance and Control: Financial Markets & Institutions, Corporate Governance and Sustainability Review, Corporate Law & Governance Review, and Corporate & Business Strategy Review.
The published papers are devoted to a number of topics, such as corporate governance, board of directors, corporate social responsibility, banking institutions, banking regulation, capital, educational governance, cyber breaches, corporate value, insurance, corporate strategy, long-term stakeholder value, comprehensive income, volatility, risk relevance, non-financial companies, financial performance, development finance, state-owned enterprises, stakeholder theory, firm ownership, regulatory governance, financial stability, company law, artificial intelligence, risk management, etc.
The full list of the recent papers published by Virtus Interpress is available below:
We hope this list of papers will help our readers and scholarly network to discover new interesting research and, as always, find more information devoted to a certain topic within the scope of corporate governance.