Recently published papers in journals by Virtus Interpress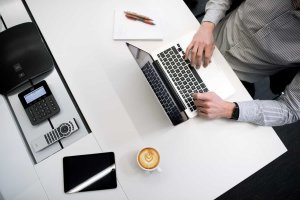 Publishing House "Virtus Interpress" is delighted to present the list of papers that have been recently published in the journals Corporate Ownership & Control, Corporate Board: Role, Duties and Composition, Risk Governance and Control: Financial Markets & Institutions, Journal of Governance & Regulation, Corporate Governance and Sustainability Review, Corporate Governance and Organizational Behavior Review, and Corporate & Business Strategy Review.
The published papers investigate a number of interesting topics, including corporate governance, banking, financial liberalization, company incorporation, risk-taking, microfinance institutions, business model innovation, digitalization, target costing, competitiveness, green banking practices, employee green behaviour, sustainability performance, pension funds, government sponsorship, self-referenced and cultural-referenced values, credit risk management, pricing at risk, Basel 3, IFRS 9, board of directors, board size, composition and diversity, female on boards, corporate social responsibility, Altman Z-score, financial distress, etc.
The full list of the recent papers published by Virtus Interpress is available below:
We hope this list of papers will help our readers and scholarly network to discover new interesting research and, as always, find more information devoted to a certain topic within the scope of corporate governance.