Recently published papers in journals by Virtus Interpress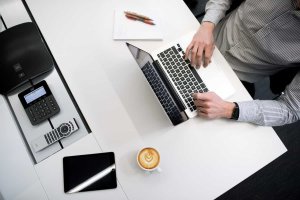 The editorial team of Virtus Interpress is happy to present the list of papers that have been recently published in the journals Corporate Ownership & Control, Risk Governance and Control: Financial Markets & Institutions, Journal of Governance & Regulation, Corporate Board: Role, Duties and Composition, Corporate Governance and Organizational Behavior Review and Corporate Governance and Sustainability Review.
The published papers investigate a number of interesting topics, including corporate governance, debt pricing, strategic assets, board composition, executive directors, remuneration, peer benchmarking, cultural diversity, board gender diversity, board of directors, size, female members, non-executive members, performance, risk, exchange rates, financial controller, public expending, merger and acquisition, managerial overconfidence, intellectual capital, human capital, socio-economic, e-commerce performance, tunnelling, propping, controlling shareholder, etc.
The full list of the recent papers published by Virtus Interpress is available below:
We hope this list of papers will help our readers and scholarly network to discover new interesting research and, as always, find more information devoted to a certain topic within the scope of corporate governance.