Recently published papers in journals by Virtus Interpress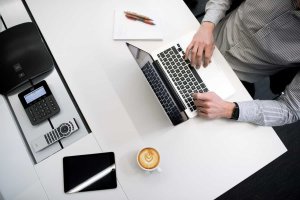 Publishing House Virtus Interpress is happy to present the list of papers that have been recently published in the journals Corporate Ownership & Control, Journal of Governance & Regulation, Corporate Governance and Sustainability Review, and Corporate & Business Strategy Review.
The papers published in the journals are devoted to a variety of topics, including corporate governance, economic development, business strategies, mergers, European deposit insurance scheme, bank boards, bank risks, financial stability, shadow banking, corporate governance index, profitability, firm value, risk disclosure, investment efficiency, social responsibility, tax avoidance, gender diversity, financial performance, green information technology, environmental performance, privately-held enterprises, small businesses, discounted cash flows, reporting quality, etc.
The full list of the recent papers published by Virtus Interpress is available below:
We hope this list of papers will help our readers and scholarly network to discover new interesting research and, as always, find more information devoted to a certain topic within the scope of corporate governance.