Recently published papers in journals by Virtus Interpress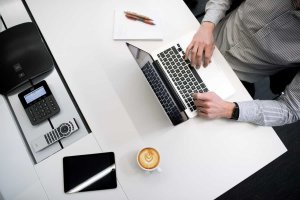 The editorial team of Publishing House Virtus Interpress is glad to introduce the list of papers that have been recently published in the journals Corporate Ownership & Control, Corporate Board: Role, Duties and Composition, Risk Governance and Control: Financial Markets & Institutions, Journal of Governance & Regulation, Corporate Governance and Sustainability Review, and Corporate Law & Governance Review.
The published papers cover a variety of topics devoted to corporate governance issues, including ownership, executive boards, investors protection, creditors protection, political institutions, reporting, accounting education, self-assessment and peer assessment, corporate regulation, regulatory experimenting, sustainable development, reflexive governance, regulatory learning, sustainable marketing, consumer behavior, innovation governance, board of directors issues, enterprise risk management, accountability, financing, investment, capital structure, firm performance, etc.
The full list of the recent papers published by Virtus Interpress is available below:
We hope this list of papers will help our readers and scholarly network to discover new interesting research and, as always, find more information devoted to a certain topic within the scope of corporate governance.