Recently published papers in journals by Virtus Interpress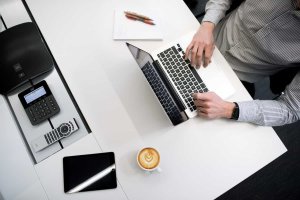 The editorial team of Publishing House Virtus Interpress is pleased to present the list of papers that have been recently published in the journals Corporate Ownership & Control, Risk Governance and Control: Financial Markets & Institutions, Journal of Governance & Regulation, and Corporate Governance and Sustainability Review.
The published papers investigate a broad variety of issues, including corporate governance, voluntary disclosure, cash flow, governance quality, government debt, worldwide governance indicators, strategic investment decisions, ownership structure, investment appraisal, sustainability assurance, insurance market, matrix forecasting approach, financial strategies, Brussels effect, financial supervision, financial crisis, board of directors, board characteristics, capital structure, company performance, financial performance, capital market imperfections, good governance, financial reporting, earnings management, firms profitability, public administration, etc.
The full list of the recently papers published by Virtus Interpress is available below:
We hope this list of papers will help our readers and scholarly network to discover new interesting research and, as always, find more information devoted to a certain topic within the scope of corporate governance.