Recently published papers in journals by Virtus Interpress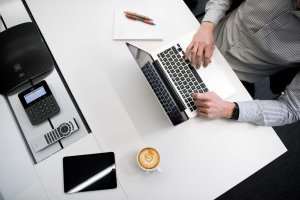 The editorial team of the Publishing House Virtus Interpress would like to present the list of papers that have been recently published in the journals Corporate Ownership & Control, Corporate Board: Role, Duties and Composition, Risk Governance and Control: Financial Markets & Institutions, Journal of Governance & Regulation, Corporate Governance and Organizational Behavior Review, and Corporate & Business Strategy Review.
The published papers provide an insightful analysis of a wide variety of topics that include corporate governance, ownership structure, family firms, investment policy, capital budgeting, state-owned enterprises, multiple principals, compensatory allowances, self-dealing transactions, related party transactions, non-controlling shareholders, minority directors, tunneling, UNPRME, UNSDG, monetary policy, stock markets, volatility, digitalization, digital strategy, business models, innovation, financial leverage, shareholders' return, financial performance, IFRS adoption, capital market reforms, capital structure, market efficiency, risk management, public administration restructuring, financial crisis, governance scores, firm value, endogeneity, family capitalism, non-financial corporations, etc.
The full list of the recent papers published by Virtus Interpress is available below:
We hope this list of papers will help our readers and scholarly network to discover new interesting research and, as always, find more information devoted to a certain topic within the scope of corporate governance.