Recently published papers in journals by Virtus Interpress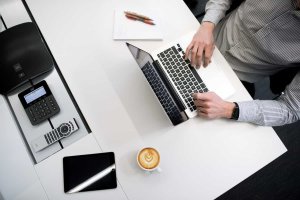 The editorial team of the Virtus Interpress is happy to introduce the list of papers that have been recently published in the journals Corporate Ownership & Control, Risk Governance and Control: Financial Markets & Institutions, Journal of Governance & Regulation, Corporate Governance and Sustainability Review, and Corporate Governance and Organizational Behavior Review.
The published papers propose an analysis of a broad range of topics within the corporate governance area, in particular, board of directors, board size and diversity, bank performance, cognitive governance, disciplinary governance, stock market, human capital, intellectual capital, company performance, financial performance, market performance, in-house deals, mergers and acquisitions, information asymmetry, tax avoidance, tax planning, corporate social responsibility, stakeholder theory, agency theory, institutional theory, business administration, business ethics, forensic accounting, monetary policy, liquidity, debt finance, financial risks, profitability, whistleblowing system, compliance management system, earnings management, ownership structure, clinical governance, accounting, auditing, family firms, sustainable development, employee performance, rewards management, etc.
The full list of the recent papers published by Virtus Interpress is available below:
We hope this list of papers will help our readers and scholarly network to discover new interesting research and, as always, find more information devoted to a certain topic within the scope of corporate governance.