Recently published papers in journals by Virtus Interpress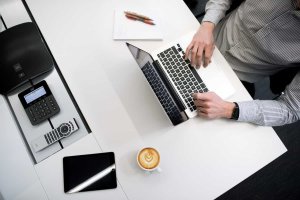 The editorial team of Virtus Interpress is delighted to present the list of papers recently published in the journals Corporate Ownership & Control, Corporate Board: Role, Duties and Composition, Risk Governance and Control: Financial Markets & Institutions, Journal of Governance & Regulation, Corporate Governance and Sustainability Review, and Corporate Governance and Organizational Behavior Review.
The published papers investigate various corporate governance issues, such as board of directors practices, risk management, finances, circular economy, sustainability, shareholder activism, institutional investors, blockchain governance, financial disclosures, non-financial disclosures, Internet disclosures, financial technology (FinTech), digitalization, banking sector, internal governance mechanisms, stock fluctuations risks, ownership structure, agency costs, managerial conflicts, legal protection, investor protection, organizational behavior, intellectual property protection, corporate social responsibility, endemic CSR, natural capital, integrated reporting, foreign direct investment, economic growth, absorption capacity, human capital, intellectual capital, financial performance, auditors' civil liability, earnings management, risk-taking behavior, insurance, etc.
The full list of the recent papers published by Virtus Interpress is available below:
We hope this list of papers will help our readers and scholarly network to discover new interesting research and, as always, find more information devoted to a certain topic within the scope of corporate governance.