Recently published papers in journals by Virtus Interpress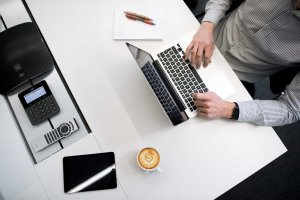 The editorial team of the Virtus Interpress is glad to introduce the list of papers recently published in the journals Corporate Ownership & Control, Risk Governance and Control: Financial Markets & Institutions, Journal of Governance & Regulation, Corporate Governance and Sustainability Review, and Corporate & Business Strategy Review.
The published papers are devoted to a broad variety of topics within corporate governance area, in particular, to remuneration policy, corporate regulation, foreign exchange, exchange rate exposure, international financial markets, asymmetry, public enterprises, Ohlson model, cash flow discount model, firm performance, share price forecast, sustainability reporting, Global Reporting Initiative, strategic legitimacy, institutional environment, firm competencies, export performance, gold markets, cointegration, three lines model, internal auditing, risk management, bank performance, cooperative banks, board of directors, board membership, foreign representation, female representation, initial public offering, total market return, short-run performance, profitability, audit quality, sustainability, ESG risks, insurance companies, financial performance, purchasing practices, etc.
The full list of the recent papers published by Virtus Interpress is available below:
We hope this list of papers will help our readers and scholarly network to discover new interesting research and, as always, find more information devoted to a certain topic within the scope of corporate governance.