Recently published papers in journals by Virtus Interpress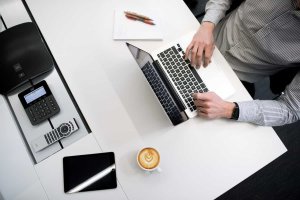 The editorial team of the Virtus Interpress would like to introduce the list of papers recently published in the journals Corporate Ownership & Control, Risk Governance and Control: Financial Markets & Institutions, Journal of Governance & Regulation, Corporate Governance and Sustainability Review, Corporate Governance and Organizational Behavior Review, and Corporate & Business Strategy Review.
The published papers provide an analysis of various topics within corporate governance, including auditing, audit committee characteristics, external auditors, sustainability, regulation governance, consumer behaviour, financial system efficiency, internal control, organizational effectiveness, trade policy, risk management, business strategy, small and medium enterprises, strategy formulation, tax buoyancy, budget deficit, public debt, managerial discretion, legal system, ownership structure, entrepreneurship, entrepreneurial intention, theory of planned behavior, human resource management, human capital, structural capital, financial performance, firm performance, stock market performance, inside directors, board of directors composition, board committees, export guarantees, etc.
The full list of the recent papers published by Virtus Interpress is available below:
We hope this list of papers will help our readers and scholarly network to discover new interesting research and, as always, find more information devoted to a certain topic within the scope of corporate governance.