Recently published papers in journals by Virtus Interpress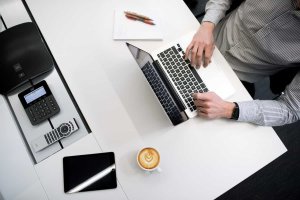 The editorial team of the Virtus Interpress has prepared a list of papers recently published in the journals Corporate Ownership & Control, Corporate Board: Role, Duties and Composition, Risk Governance and Control: Financial Markets & Institutions, Journal of Governance & Regulation, Corporate Governance and Sustainability Review, and Corporate & Business Strategy Review.
The published papers provide an in-depth and insightful analysis of various topics, such as corporate governance, decision-making process, family business, service quality, corporate culture, business communication, intraday markets, price spillovers, variance decomposition, liquidity risks, market connectedness, client relationship management, personal consumption expenditures, economic growth, board of directors, female representation, board structure, firm performance, financial institutions, banks, non-financial companies, ethical leadership, counterproductive work behaviors, organizational cynicism, ownership structure, dividend policy, financial performance, financial development, accounting conservatism, external auditors, earnings management, conditional conservatism, asymmetry, organisational leadership, human capital investment and management, business strategies, professional accountants, fiscal policy, public finance reforms, budgetary discipline, government debt, sustainability, executive compensation, corporate social responsibility, firm risk, operating leverage, financial leverage, etc.
The full list of the recent papers published by Virtus Interpress is available below:
We hope this list of papers will help our readers and scholarly network to discover new interesting research and, as always, find more information devoted to a certain topic within the scope of corporate governance.