Recently published papers in journals by Virtus Interpress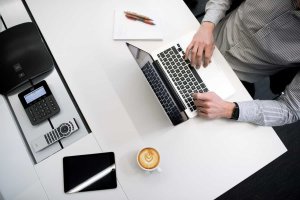 The editorial team of the Virtus Interpress is delighted to present a list of papers that have been recently published in the journals Corporate Ownership & Control, Corporate Board: Role, Duties and Composition, Risk Governance and Control: Financial Markets & Institutions, Journal of Governance & Regulation, and Corporate Law & Governance Review.
The newly published papers provide a deep analysis of such topics as corporate governance, board of directors, board responsibilities, board practices, board diversity, firm performance, ownership structure, financial and digital literacy, small and medium enterprises, women entrepreneurs, online social interaction, entrepreneurship, causation, effectuation, opportunity evaluation, corporate communications, governance mechanisms, non-linearity, owner experience, human resource management, recruitment, capital adequacy ratio, banking, national and international regulators, corporate law, pre-incorporation contract, agency theory, resource dependency theory, institutional theory, financial markets and institutions, stock markets, dynamic equicorrelation, GARCH model, market sectors, investors' risks and returns, financial reporting, audit committee, auditor's reputation, Islamic banks, compensation, family influence, family firms, incentive mechanisms, remuneration, etc.
The full list of the recent papers published by Virtus Interpress is available below:
We hope this list of papers will help our readers and scholarly network to discover new interesting research and, as always, find more information devoted to a certain topic within the scope of corporate governance.