Recently published papers in journals by Virtus Interpress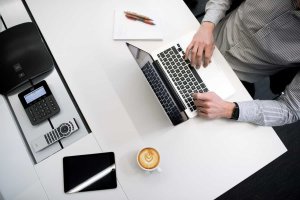 The editorial team of Virtus Interpress has prepared a list of papers that have been recently published in the journals Corporate Ownership & Control, Journal of Governance & Regulation, Corporate Governance and Sustainability Review, and Corporate Governance and Organizational Behavior Review.
These papers investigate a great variety of topics that include corporate governance, institutional shareholders, shareholder activism, accounting comparability, equity, risk-free return, market return, CAPM, European hedge funds, inflow and outflow restrictions, asset illiquidity, fund flows, incentives, decision-making, corporate behavior, social intelligence, strategic choices, corporate culture, board characteristics, earnings management, merger and acquisition, value creation, regulation, money laundering, business ethics, stakeholder-inclusive approach, sustainability, CEO power, corporate risks, market competition, firm performance, audit, financial ratios, auditors' expectations, gender inequality, accounting performance, public sector, labour-management relations, trade unions, labour market, employee empowerment, fiscal cyclicality, budgetary institutions, political institutions, business cycles, e-consumption, private-sector consumption, GDP, creative economic business, entrepreneurship, conflict of interest, corruption, etc.
The full list of the recent papers published by Virtus Interpress is available below:
We hope this list of papers will help our readers and scholarly network to discover new interesting research and, as always, find more information devoted to a certain topic within the scope of corporate governance.