Recently published papers in journals by Virtus Interpress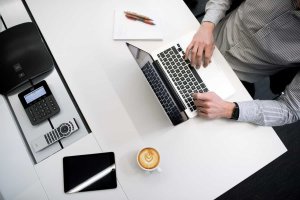 The editorial team of the Virtus Interpress has prepared a list of papers that have been recently published in the journals Corporate Ownership & Control, Corporate Board: Role, Duties and Composition, Journal of Governance & Regulation, Corporate Governance and Sustainability Review, Corporate Law & Governance Review, and Corporate & Business Strategy Review.
The recently published papers provide a deep analysis of such topics as corporate governance, board decision-making, IT governance, reacquisition, mergers and acquisitions, information asymmetry, efficient market hypothesis, board structure, board size, board independence, board networks, intellectual capital disclosure, interlocked boards, political connection, interlocking directorates, family firms, small and medium enterprises, internationalization, privatization, non-financial institutions, firm performance, panel data analysis, labour unrest, employee benefits, collective bargaining, communication, inflation, economic growth, foreign investment, ASE performance, stock market index volatility, dividends payout, agency conflict, cash management, women on board, firm size, cash holding, corporate financial performance, stock exchange, performance reporting, etc.
The full list of the recent papers published by Virtus Interpress is available below:
We hope this list of papers will help our readers and scholarly network to discover new interesting research and, as always, find more information devoted to a certain topic within the scope of corporate governance.