Recently published papers in journals by Virtus Interpress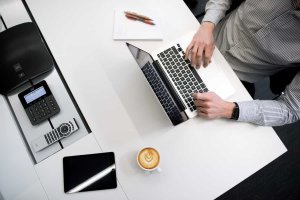 The editorial team of the Virtus Interpress is glad to introduce a list of papers recently published in the journals Corporate Board: Role, Duties and Composition, Journal of Governance & Regulation, Corporate Governance and Sustainability Review, and Corporate Governance and Organizational Behavior Review.
These papers present an analysis of such topics as audit committee, audit quality, board of directors, board attributes, corporate governance, gender diversity, firm performance, digital transformation, corporate social responsibility, marketing strategies, consumer attitudes and relationship intention, corporate ethics, competency of senior managers, COVID-19 economic impact, economic development, economic crisis, economic growth, unemployment, international trade, public finance, e-commerce, insurance companies, perceived risks, transaction loss, foreign ownership, accountability, ethical leadership, state-owned enterprises, etc.
The full list of the recent papers published by Virtus Interpress is available below:
We hope this list of papers will help our readers and scholarly network to discover new interesting research and, as always, find more information devoted to a certain topic within the scope of corporate governance.