Recently published papers in journals by Virtus Interpress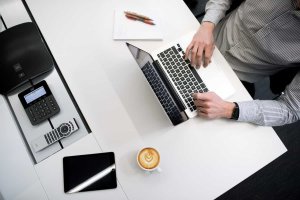 The editorial team of the Virtus Interpress is pleased to present a list of papers recently published in the journals Corporate Ownership & Control, Corporate Board: Role, Duties and Composition, Risk Governance and Control: Financial Markets & Institutions, Journal of Governance & Regulation, Corporate Governance and Sustainability Review, and Corporate Governance and Organizational Behavior Review.
These recently published papers provide a deep analysis of such topics as corporate governance, board of directors, regulation, capital markets, ownership structure, publicly owned enterprises, family firms, agency problems, firm performance, shareholders, quality of working life, privatisation, tax aggressiveness, CEO duality, independent commissioners, accounting, finance, profitability, replacement cost, fair value, Public Sector Accounting Standards, financial statement, financial performance, COVID-19, insider trading, securities, behavioural finance, investors' governance, fiscal policy, economic growth, direct and indirect taxes, sustainable banking, sustainable development, ESG, stock exchange, cash holdings, firm value, non-financial companies, cost of equity, political stability, corruption, digitization, artificial intelligence, blockchain technology, organizational behavior, technological innovation, outsourcing, Islamic philanthropy, economic recovery, welfare, effectivity distribution, Islamic insurance, Islamic finance, risks, traditional and Islamic banks, etc.
The full list of the recent papers published by Virtus Interpress is available below:
We hope this list of papers will help our readers and scholarly network to discover new interesting research and, as always, find more information devoted to a certain topic within the scope of corporate governance.