Recently published papers in journals by Virtus Interpress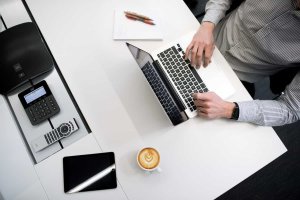 The editorial team of the Virtus Interpress would like to present a list of papers recently published in the journals Corporate Ownership & Control, Corporate Board: Role, Duties and Composition, Risk Governance and Control: Financial Markets & Institutions, Journal of Governance & Regulation, Corporate Governance and Sustainability Review, and Corporate Governance and Organizational Behavior Review.
The papers are devoted to a wide range of topics that include corporate governance, corporate regulation, reporting, accounting disclosures, online corporate disclosure, accounting information users, voluntary non-financial disclosures, firm characteristics, board of directors, gender diversity, women on board, board structure, financial performance, motivation, entrepreneurship, gender role models, hedging, financial risk management, corporate decisions, firm value, family firms, family ownership, ownership structure, financial crisis, financial distress, abnormal returns, stock market performance, blockholders, innovation, economic growth, corporate social responsibility, CSR strategies, COVID-19 pandemic, equity mutual funds, employment, employer brand, organizational support, insolvency, etc.
The full list of the recent papers published by Virtus Interpress is available below:
We hope this list of papers will help our readers and scholarly network to discover new interesting research and, as always, find more information devoted to a certain topic within the scope of corporate governance.