Recently published papers in journals by Virtus Interpress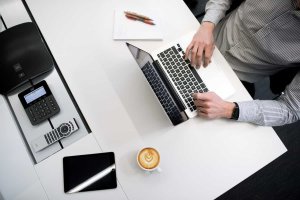 The editorial team of the Virtus Interpress has prepared a list of papers that have been recently published in the journals Corporate Ownership & Control, Journal of Governance & Regulation, and Corporate Governance and Sustainability Review.
The papers provide a deep analysis of such topics as corporate governance, corporate control, shareholders, commercial law, corporate regulation, corporation law, hedge funds, unconditional conservatism, accrual-based earnings management, real earnings management, data governance, data management, data quality, bank performance, board size, board characteristics, non-executive directors, public sector banks, private sector banks, bank behaviour, Basel III, liquidity regulation, liquidity coverage ratio, funding structures, IFRS, Hofstede's cultural dimensions, corruption, investor protection, finance lease, operating lease, financial ratios, financial statements, human resources management, employee performance, employee commitment, online social interaction, whistleblowers, whistleblower rewards, corporate wrongdoing, business resilience, COVID-19, sustainable development goals, business strategy, etc.
The full list of the recent papers published by Virtus Interpress is available below:
We hope this list of papers will help our readers and scholarly network to discover new interesting research and, as always, find more information devoted to a certain topic within the scope of corporate governance.