Recently published papers in journals by Virtus Interpress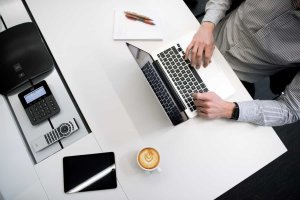 The editorial team of the Virtus Interpress has updated the list of papers that have been recently published in the journals Corporate Board: Role, Duties and Composition, Journal of Governance & Regulation, Corporate Governance and Sustainability Review, Corporate Governance and Organizational Behavior Review, and Corporate & Business Strategy Review.
The newly published papers analyse such topics within the corporate governance area as good governance, discretionary power, judicial control, abuse of power, cash holdings, firm value, board of directors, board process, board characteristics, board interlocks, corporate acquisitions, isomorphism, inter-organizational imitation, stock markets, institutional investors, firm ownership, firm performance, audit committee characteristics, bank performance, non-executive committee members, return on assets, net interest margin, operating expenses, small and medium manufacturing enterprises, big five personality model, short-termism, fiscal policy, monetary policy, economic development, government policies and regulation, business taxes and subsidies, independent directors, outside directors, corporate social responsibility, sustainability disclosure, attainment discrepancy, great recession, central banks, mergers and acquisitions, takeovers, etc.
The full list of the recent papers published by Virtus Interpress is available below:
We hope this list of papers will help our readers and scholarly network to discover new interesting research and, as always, find more information devoted to a certain topic within the scope of corporate governance.