Recently published papers in journals by Virtus Interpress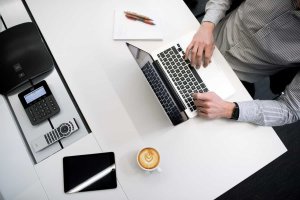 The editorial team of the Virtus Interpress is glad to present the list of papers that have been recently published in the journals Corporate Ownership & Control, Corporate Board: Role, Duties and Composition, Risk Governance and Control: Financial Markets & Institutions, Journal of Governance & Regulation, Corporate Governance and Organizational Behavior Review, and Corporate Law & Governance Review.
The recently published papers are devoted to a wide range of topics, such as corporate governance, IFRS, performance indicators, disclosure quality, climate risks, financial risks, financial stability, international cooperation, governance structures, reforms, economic crisis, socio-economic development, unemployment, investments, disposable income, board of directors, independent directors, board composition, board diversity, tenure diversity, educational diversity, firm performance, financial performance, working capital management, cash conversion cycle, family firms, family ownership, social banking, coalition parties, local government expenditure, education and health expenditure, drivers of migration, households' living standard, Provincial Competitiveness Index, school governance, etc.
The full list of the recent papers published by Virtus Interpress is available below:
We hope this list of papers will help our readers and scholarly network to discover new interesting research and, as always, find more information devoted to a certain topic within the scope of corporate governance.