Recently published papers in journals by Virtus Interpress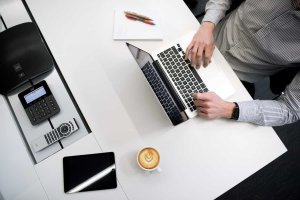 The editorial team of the Virtus Interpress is delighted to present the list of papers that have been recently published in the journals Corporate Ownership & Control, Corporate Board: Role, Duties and Composition, Risk Governance and Control: Financial Markets & Institutions, Journal of Governance & Regulation, Corporate Governance and Sustainability Review, Corporate Law & Governance Review, and Corporate & Business Strategy Review.
The recently published papers analyse a broad variety of topics that include corporate governance, shareholders, share price, financial accounting, text mining, earnings management, disclosure, information quality, reporting, managerial opportunism, enterprise resource planning systems, management accounting, I/S success model, corporate law, board of directors, board diversity, financial performance, foreign directors, independent directors, women directors, activist investors, financial crisis, digital transformation, risks of financial systems, risks monitoring, dimensions of stress, employees' performance, revenue and customs authority, internal audit, medical insurance, health insurance, health financing, sustainability, etc.
The full list of the recent papers published by Virtus Interpress is available below:
We hope this list of papers will help our readers and scholarly network to discover new interesting research and, as always, find more information devoted to a certain topic within the scope of corporate governance.