Recently published papers in journals by Virtus Interpress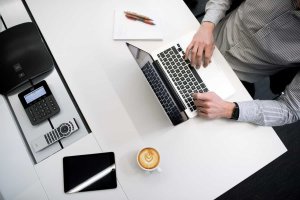 The editorial team of the Virtus Interpress would like to introduce the list of papers that have been recently published in the journals Corporate Ownership & Control, Risk Governance and Control: Financial Markets & Institutions, Journal of Governance & Regulation, Corporate Governance and Organizational Behavior Review, Corporate Law & Governance Review, and Corporate & Business Strategy Review.
The papers provide a deep analysis of a wide range of topics, such as corporate governance, corporate regulation, investors and investments, stock exchange, stock return, board of directors, gender, board power, CEO power, CEO-TMT pay gap, CEO duality, female on board, diversity, director's experience, financial literacy, behavioral bias, auditing process, audit quality, internal audit, audit fee determinants and dimensions, auditee's and auditor's characteristics, financial and non-financial firms, labor force, unemployment and employment, labour market policies, employee performance, gross domestic product, e-money, velocity of money, market competitiveness, EU internal market, earnings management, financial reporting quality, integrated reporting, information asymmetry, financial leverage, firm characteristics, occupational stigma, debt-to-equity, capital structure, industrial firms, strategic management, intellectual capital, financial performance, value-added intellectual coefficient, deferred tax, tax avoidance, tax aggressiveness, mergers and acquisitions, behavioral corporate finance, value creation, market capitalization, return on assets, listed companies, corporate law, joint-stock companies, ownership structure, shareholder rights, managerial ownership, surveillance and privacy, privatization policy, sustainability performance, corporate social responsibility, sustainable innovation, financial entrepreneurship performance, intangible assets, family business, family social capital, stakeholders, shareholder and stakeholder value, disclosure, insurance, firm performance, financial sector, financial repression, prudential regulation, AIS, etc.
The full list of the recent papers published by Virtus Interpress is available below:
We hope this list of papers will help our readers and scholarly network to discover new interesting research and, as always, find more information devoted to a certain topic within the scope of corporate governance.