Recently published papers in journals by Virtus Interpress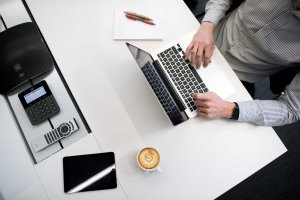 The editorial team of the Virtus Interpress is delighted to present the list of papers that have been recently published in the journals Corporate Ownership & Control, Risk Governance and Control: Financial Markets & Institutions, Journal of Governance & Regulation, Corporate Governance and Sustainability Review, and Corporate Governance and Organizational Behavior Review.
The recently published papers investigate a broad variety of corporate governance issues, such as governance practices, corporate governance index, corporate regulation, financial performance, firm performance, commercial banks, exchange rate volatility, trade openness, hyperinflation, cryptocurrencies, monetary policy, government size, local governments, economic growth, income inequality, annual report award, abnormal stock return, abnormal trading volume, firm's market performance, business administration, globalization, cultural and tourism economics, sustainability, sustainability reporting, stakeholder theory, stakeholder value creation, labor policy, human resources, conspicuous consumption, hospitality industry, marketing, foreign exchange risk, CSR performance, CSR reporting, environmental performance, career experiences of women, gender diversity, directors' elections, shareholder democracy, board of directors, privatization, socially owned enterprises, public governance, economic-financial communications tools, accountability, public sector accounting reform, internal audit, organization culture, entrepreneurship, start-up financing, SMEs, data mining, AIS, accounting performance, information technology, IT infrastructure, etc.
The full list of the recent papers published by Virtus Interpress is available below:
We hope this list of papers will help our readers and scholarly network to discover new interesting research and, as always, find more information devoted to a certain topic within the scope of corporate governance.